Machine de moulage par injection à pompe variable LOG-A8 650T
Order Now
Spécifications du LOG650
INJECTION

LOG650

UNE

B

C

Volume de tir

cm³

2160

2734

3376

Poids de la balle (ps)

g

1966

2488

3072

oz

67

87

108

Max débit d'injection

cm³ / s

420

531

656

Diamètre de la vis

Mm

80

90

100

Taux de plastification

Kg / h

254

340

442

Pression d'injection

MPA

215

170

138

Rapport de vis L: D

22: 1

21: 1

19.5: 1

vitesse de la vis

r / min

0 ~ 140

SERRAGE

Force de serrage

Kn

6500

Course d'ouverture

Mm

920

Taille du plateau

Mmxmm

1320 * 1290

Espace entre les tirants

Mmxmm

930 * 900

Épaisseur de moule (Min - Max)

Mm

350 ~ 910

Course d'éjection hydraulique

Mm

265

Force d'éjection hydraulique

Kn

182

UNITÉ DE PUISSANCE

Pression du système hydraulique

MPA

17,5

Moteur de pompe

Kw

22 + 30

Capacité de chauffage

Kw

38,3

Nombre de zones de contrôle temp

6+ (buse)

GÉNÉRAL

Temps de cycle sec

seconde

6

capacité du réservoir d'huile

L

1500

Dimensions de la machine

Mxmxm

9,6 * 1,9 * 2,3

Poids de la machine

kg

36000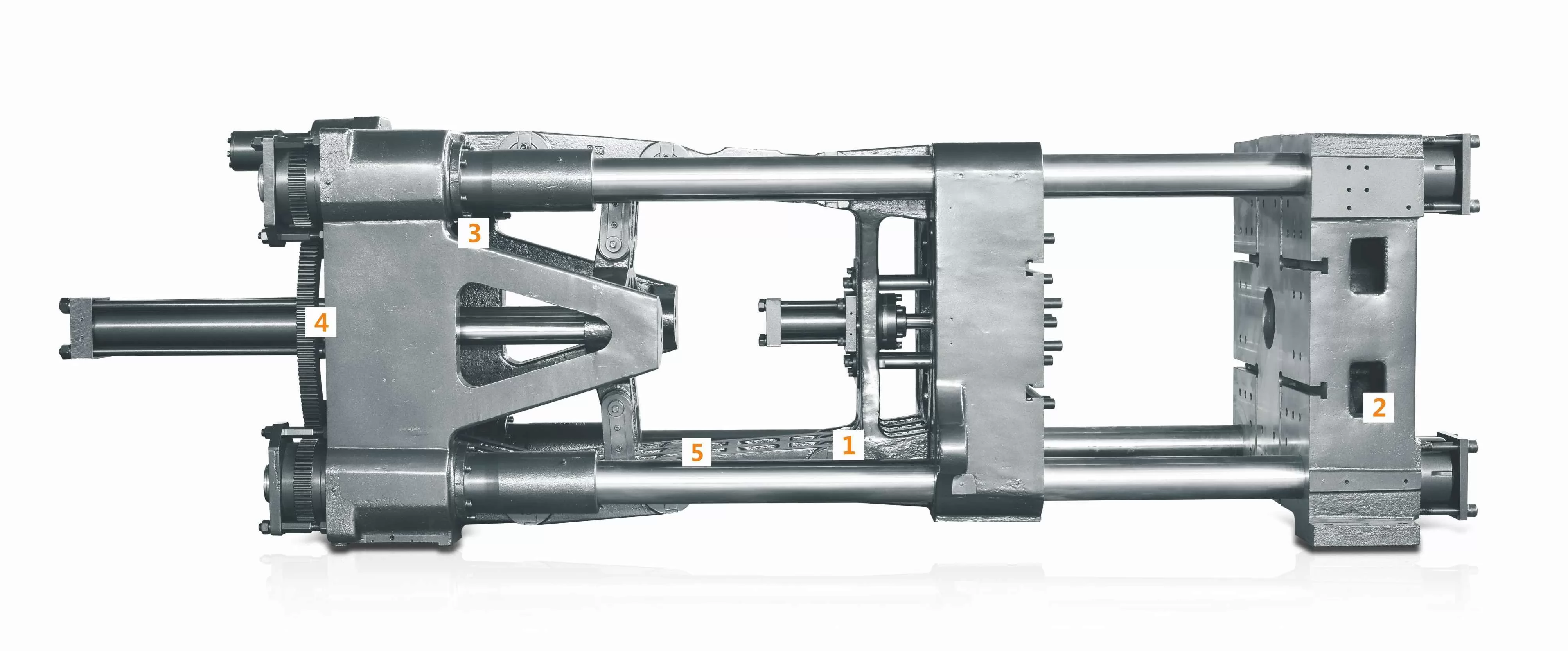 1.Toggle adoptant la structure jointe, améliorant la dureté de la bascule, assurant l'uniforme de la taille de fabrication de bascule, minimisant l'écart entre le tuyau et la goupille, améliorent la précision et la durée de vie d'application de bascule.
2.Première plaque de serrage en utilisant la conception de la structure de type boîte, (épaissir l'épaisseur de la plaque, améliorant la dureté de la plaque, minimisant efficacement la déformation provoquée par la force de la barre de liaison.
Conception de bride de la troisième platine 3.Unique, quand le troisième platine se déforme par la pression, par le support de la bride et de la barre de lien. un couple inverse minimisera la déformation du troisième plateau.
4. Adopter la bague de réglage des engrenages avec un transfert de grande précision et à grande échelle et une structure compacte pour faciliter l'ajustement du client (l'épaisseur du moule en mode manuel ou automatique).
Le buisson 5.Steel dans l'unité de serrage adopte la nouvelle structure, arrangent des trous rationnels de graphite pour améliorer l'effet de la lubrification de buisson en acier et la résistance à l'usure, réduit l'utilisation d'huile de lubrification. ·
| | | | | |
| --- | --- | --- | --- | --- |
| | | | | |
| Bascule conjointe | Plateau haute dureté | Platine Flange | Bague de réglage de vitesse | Bush en graphite |
Injection Unit
Unité d'injection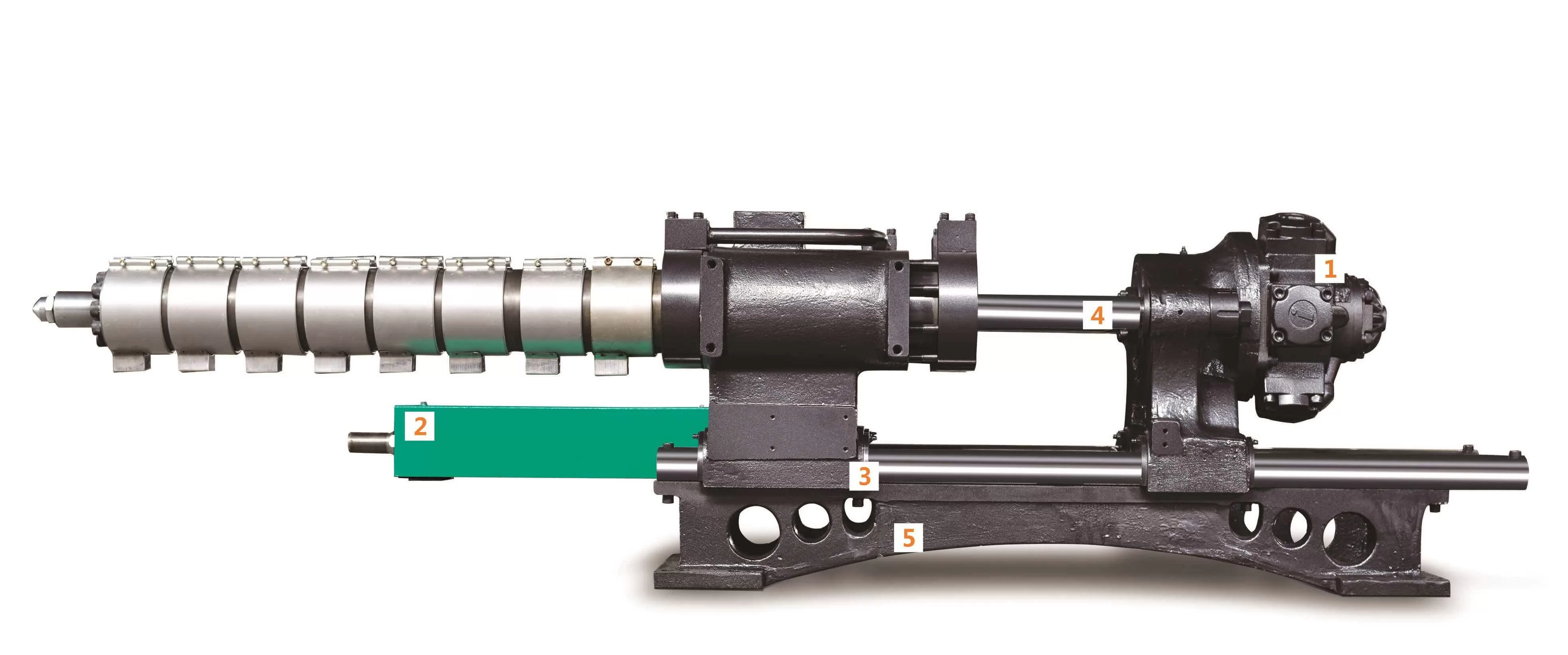 1. L'unité d'injection adopte une conception à double cylindre, une pression d'injection plus élevée, une structure plus simple et un taux de dysfonctionnement inférieur.
2. Le cylindre élargi, en adoptant une conception à deux cylindres, empêche efficacement le phénomène de fuite de la matière adhésive provoqué par les vibrations de la machine ou d'autres raisons alors que la buse est en fonctionnement à grande vitesse.
3. L'adoption du buisson de graphite, améliorant la résistance à l'usure, réduisant la fréquence d'utilisation d'huile de lubrification, améliore efficacement la propreté de la partie d'injection.
Le cylindre 4.Injection adopte des joints à faible frottement, améliorant le taux de réponse et améliore la stabilité sous les processus compliqués de l'injection.
Conception 5.Bridge-style, pour différentes pièces de plastification de rapport L / D.
| | | | | |
| --- | --- | --- | --- | --- |
| | | | | |
| Injection double cylindre robuste | Conception équilibrée à double cylindre | Bush en graphite | Aeals à faible frottement | Rack mobile en forme de pont |
Hydraulic Parts
Pièces hydrauliques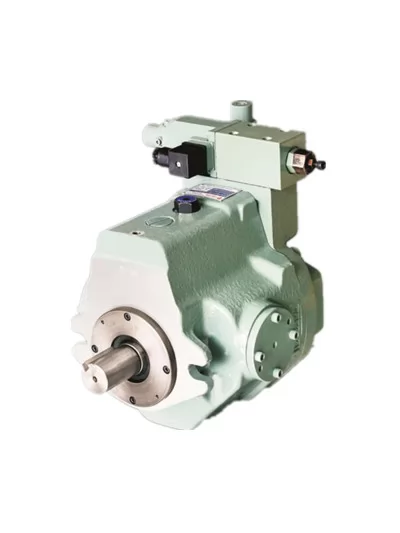 As compared with fixed-pump system, it saves power by 30%-70%.
Par rapport au système à pompe fixe, il permet d'économiser de 30 à 70% d'énergie.
Electric Parts
Pièces électriques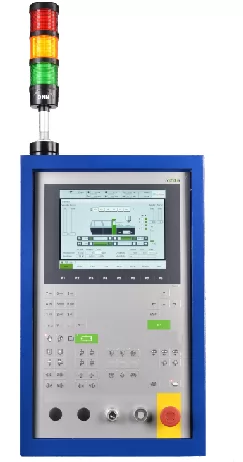 1.Humanized computer interface operation,simple and convenient. Fonctionnement de l'interface d'ordinateur 1.Humanized, simple et commode.
2.World famous computer brand professional for injection machine. 2.World célèbre marque d'ordinateur professionnel pour machine d'injection.
3.Data will be saved during production process,displayed by list,diagram and other forms to meet the practical requirements. 3. Les données seront enregistrées au cours du processus de production, affichées par liste, diagramme et autres formulaires pour répondre aux exigences pratiques.
4.Huge storage and protect the data 4. stockage énorme et protéger les données
Nous aimerions savoir ce dont vous avez besoin.
Contactez-nous aujourd'hui
Nous ne divulguerons pas vos informations et vous contacterons dans les 24 heures.
Nous ne divulguerons pas vos informations et vous contacterons dans les 24 heures.